A Home Away From Home
We understand how uncomfortable it can be to leave your pet while you are away, or while they are ill and recovery from a medical procedure. Our vets at Oakwood Animal Hospital are here to help you make this process easier.
Our facility provides complete general pet boarding services for all our patients and medical boarding to accommodate pets with conditions that are beyond the capabilities of a standard boarding facility.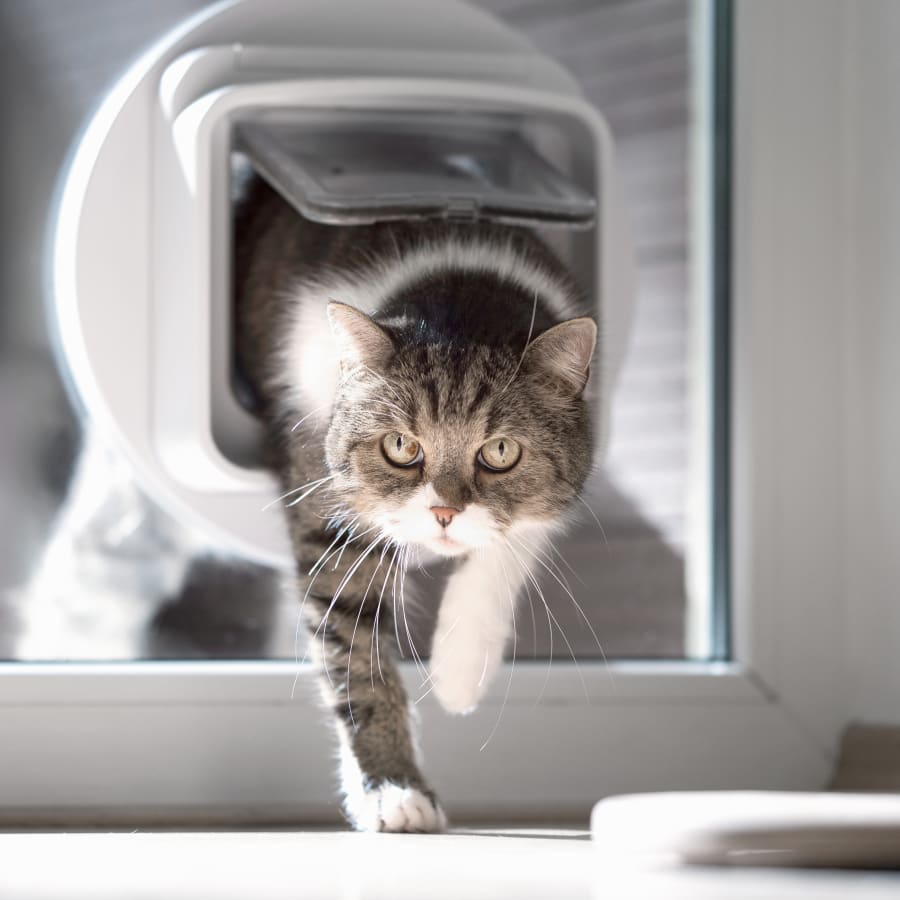 Pet Boarding: A Typical Day
Dog Boarding
Each day your dog will be fed according to your specifications and will enjoy our off-leash exercise area. While they are outside, their kennels are cleaned, disinfected, and stocked with fresh linens. Your dog will be monitored by our staff so you can enjoy peace of mind knowing they are safe in our care.
Cat Boarding
Your cat will be fed according to your specifications. Cat's who prefer the company of humans will be given one-on-one interactions that include snuggles, playtime, and pets. Linens are refreshed, and litter boxes will be checked, throughout that day and cleaned, and disinfected often.
Medical Boarding
If your pet's needs go beyond the extent of standard boarding, our expert vets and nurses will monitor them closely and administer medications following the same schedule you provide them at home.
Grooming Services
Before picking up your pets from vacation, take advantage of our expert grooming services. With years of dedication to the craft, our grooming staff takes pride in ensuring that dogs and cats leave Oakwood Animal Hospital looking and feeling their best.
FAQs About Pet Boarding
We're serious animal lovers, and our whole team enjoys giving our boarders all the attention and care they deserve while they're staying with us.
Read our FAQs for answers to our most frequently asked questions about pet boarding at Oakwood Animal Hospital.
If you have further questions about boarding, please feel free to contact us!